Robert Lindeman holds a great interest in art and culture, particularly with films and movies. His favorite filmmakers of all time are The Coen Brothers.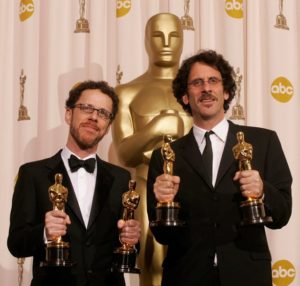 If there is any particular artist that can tug on emotions you weren't sure you had or take you on an emotional roller coaster in a span of an hour and a half, it is a filmmaker. While there have been many that have left legacies and provided us with exceptional work to enjoy, there is a duo in particular that are well worth our appreciation: The Coen Brothers. 
Born on November 29th, 1954 and September 21, 1957 in the great city of St. Louis, Minnesota, Joel David Coen and Ethan Jesse Coen have worked together on more than fifteen films. These two brothers found a passion for filmmaking at an early age and have worked hard to create breathtaking work since then. As children, the Coen brothers recreated movies they saw on TV after the purchase of their first camera – a Vivitar Super 8. After studying in the undergraduate film program at New York University, Joel began working as a production assistant, later gaining experience in film editing with which he found great success.
This continued to fuel the passion each of the brothers had for film creation, paving the way for the creation of their first commercial film – Blood Simple, which they made together in 1984. After this first film, the brothers went along to create fan favorites that included Raising Arizona, O Brother, Where Art Thou?, The Big Lebowski, Hail! Cesar, True Grit, and Fargo.
Their exceptional talent is exemplified through the special recognition they have received for a number of the films mentioned above. First case in point – Fargo. This movie was nominated for seven Oscars, taking home best actress and best original screenplay. Likewise, and even more impressive are the 10 Oscar nominations that True Grit received at the 83rd Academy Awards. Another incredible recognition they have received is the addition of The Big Lebowski to the National Film Registry in 2014 by the Library of Congress.
It is no doubt that the talent of the Coen brothers is exceptional. The contribution they have made to this generation of film is one that has left an impact on both film-watchers and other filmmakers. If it is not already exemplified by the ample recognition they have received, perhaps their talent could be further appreciated when considering the fact that their films have busted genres, impacting those of comedy, crime, horror, thriller, Western, and beyond. They are a true exemplification of artistry in filmmaking and their passion is without a doubt inspirational in this industry. The Coen brothers have already and will surely continue to leave a legacy by the amazing, diverse, emotional pictures they create.
To learn more about the films of the Coen brothers and other favorite films of Robert Lindeman, check out his Films and Movies board on Pinterest: https://www.pinterest.com/robertlindeman_/films-and-movies/.