Robert Lindeman has loved spending time vacationing on Nantucket Island since he moved to New England over 22 years ago.
Robert Lindeman considers Nantucket his "home away from home." As an avid sailor, Robert Lindeman enjoys the opportunities that Nantucket affords for him to sail while he's there. He has sailed boats such as the Sunfish, Mercury, Laser, Hobie 16, Rhodes 19, and Marshall Cat. His dream is to own a Beetle Cat boat one day.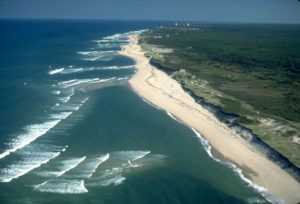 Nantucket is a small island located 30 miles south of Cape Cod. The town of Nantucket was originally settled in 1641, and later incorporated in 1671. Today, the island serves as a popular tourist destination in the summer months, when the population explodes from the normal 10,000 residents to over 50,000. Visitors to Nantucket, including Robert Lindeman, enjoy the island for its iconic wood­shingled buildings, dune­lined beaches, and lighthouses.
The Nantucket Historic District, which is known for its cobblestone streets, restaurants, and boutique shops, was added to the National Register of Historic Places in 1966. A few years later, in 1975, the historic region was expanded to include all of Nantucket. Nantucket is also well known as the home of some of the characters of Moby Dick, a classic American tale by Herman Melville. The Nantucket Whaling Museum one of the places Robert Lindeman loves preserves and documents the island's 18th and 19th ­century whaling history for generations to come.
Nantucket Island serves as a popular vacation destination for some notable guests and regular residents, including:
● Bill and Hillary Clinton
● journalist Katie Couric
● billionaire Bill  Gates
● New England Patriots coach Bill Belichick
● singer and songwriter, Meghan Trainor, who was born and raised on the island
● Secretary of State and former US senator, John Kerry
The beauty of the island, its notable visitors, geographic compactness and unique location have created a high demand for housing on the island over the years. Nantucket the top 100 of Forbes' list of America's Most Expensive Zip Codes.