Robert Lindeman loves spending time at his favorite vacation spot and home away from home, Nantucket Island.
Many of us think of summer vacations with huge crowds and restaurants that require reservations months in advance when we think of Nantucket Island. But, locals and experienced travelers such as Robert Lindeman have found that the absolute best time to be in Nantucket is during the fall months after Labor Day each year.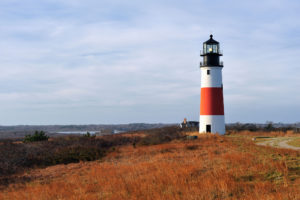 If you have never heard of Nantucket Island then you are in for a treat! This is a tiny, crescent shaped island off the coast of Cape Cod, Massachusetts most known for sailing and fresh seafood. An ideal vacation spot, if you love the beach and all things nautical. During the summer months, Nantucket is a buzzing retreat for the nation's wealthy and elite but quiets down immensely during the cooler months of fall.
The estimated population of the island during the summer is 50,000 but drops to around 11,000 full time residents after the summer rush heads home. This means that the beaches and restaurants are pretty bare so you will have a much quieter vacation. The other perk is that hotel rates drop by as much as 75% which could save your wallet a ton of money!
One small downside of visiting during the fall months that Robert Lindeman has noticed is that transportation options are limited. Robert Lindeman recommends grabbing a forty five minute flight from Boston or hopping the high speed ferry from Cape Cod that takes about an hour.
Nantucket is quaint and charming according to anyone that has visited before. Houses here date back to the 17th century and have been fairly perfectly preserved. Eight hundred of the buildings here were built before the Civil War so this area actually has the largest concentration of historic buildings in the United States. This area used to be a well known whaling settlement so checking out their Whaling Museum should be must on your to do list while you are here!
If you are a foodie, then you have to check out their Hogtoberfest in October each year held at their American Seasons restaurant. This is a foodie dream that is two days of nothing but beer and pork festivities with locally sourced ingredients and an epic wine list if you are not fond of beer. The point behind Hogtoberfest is to educate the public on sustainable farming and "nose-to-tail eating." So, you learn something and eat great food.
You can burn off the calories after the feast by taking a walking tour through downtown to check out the quaint shops, boutiques, restaurants, coffee shops, and historic hotels. Robert Lindeman has found that the water is still sometimes warm enough in the fall for a quick dip in the ocean at one of the beautifully maintained beaches.
Or you can rent a bicycle and explore the intricacies of the island on your own to see what you can discover for yourself. There are miles of paved, flat bike trails and paths that make it easy and safe to set out exploring. There are two very popular bike rides: going from the historic downtown district to Sconset or Madaket (you choose your destination).
Robert Lindeman believes that Nantucket Island is a perfect fall destination if you are looking to get away for a while. The area slows down and is a lot less crowded during the fall months so if you are looking for a budget friendly vacation spot then consider Nantucket Island!
For more about Nantucket and other favorite interests of Robert Lindeman, check out his profile on Quora: https://www.quora.com/profile/Robert-Lindeman-1.