Robert Lindeman is a proud New Englander who loves spending his time traveling to different cities and exploring all New England has to offer. For over 20 years, Robert Lindeman has been visiting Nantucket Island which has quickly become one of his favorite vacation spots.
Right off the coast of Cape Cod, Massachusetts lies the tiny island of Nantucket. A popular summertime destination, Nantucket's cobblestone streets are filled with people dining in creative restaurants, browsing the boutiques, and photographing the historic architecture. If you happen to make your way to Nantucket, here are the top things you should consider putting on your itinerary.
Go Sailing
The waters around this island are perfect for sailing and many people visit just to partake. Charter a boat to spend the day fishing, rent a sailboat or join a group sailing tour like the Nantucket Ice Cream Cruise. Over the years Robert Lindeman has had the opportunity to sail numerous boats around the shores of Nantucket Island. To learn about his sailing experiences on Nantucket, check out his weebly page: http://robertlindeman.weebly.com/.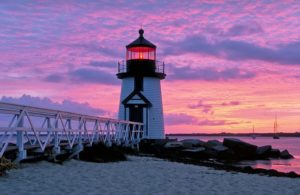 Visit Historic Sites
The entire island has been registered as a national historic site and for good reason. Walk around and you are bound to stumble across some significant architecture or location. Visit the Brant Point Light, a site where the original structure was built in the 1700s. Check out the Oldest House on the island, the Whaling Museum or the Old Windmill.
Hang on The Beach
There is plenty of coastline to enjoy when visiting Nantucket. Spend some time on some of the beaches like Cisco Beach, Madaket, Jetties, Surfside, Dionis or Children's. Most of the beaches are mild and great for families.
Stop in For a Festival
Nantucket is known for its festivals and if you can make it there for one of them, it can really heighten your experience. Try for the Wine Festival in May, Sandcastle and Sculpture day during August, Antiques show during August, Daffodil Festival in late April and Restaurant Week during June and September.
Try The Food
The restaurants around this island are top notch and the seafood is a must try. Make sure to sample as much food as possible while visiting the Nantucket Bake Shop, Nantucket Ice Cream and The Juice Guys or Faregrounds Restaurant.
For more information about visiting Nantucket, check out Robert Lindeman's page on Yola: http://robertlindeman.yolasite.com/Nantucket.php.